Goodreads Giveaway
I have four lonely Advanced Reader Copies of SWERVE sitting next to me, whispers rustling through their mean pages, "Read me … read me …"
Isn't that sad?
So now through the 18th (just over a week) I'm holding a giveaway over on Goodreads.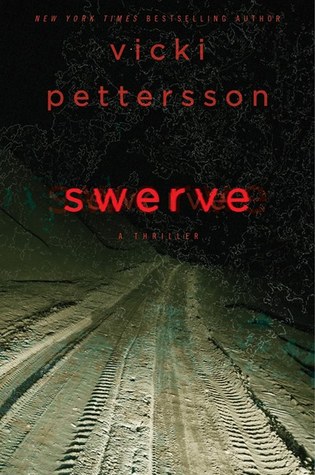 US only, I'm afraid, but still pretty cool. I'll personalize and sign SWERVE for those four readers in hopes that if you enjoy it, you'll share that review and the book with others.
Necessary caveats: These are ARCs, so any typos/misspellings/etc., have been corrected in the final version. Don't worry about them, just enjoy the ride (pun intended).
Which brings me to my second caveat and reminder: unlike my past work, this is no fantasy. I've always written relatively dark books (hey, catharsis takes many forms!) and violence is nothing new, but this one seems to be hitting readers square given that there's no longer a supernatural remove to soften the blow, so be forewarned: reading SWERVE could result in an increase in blood pressure and heart rate. Signs of nervousness and discomfort may increase with continued reading, but should subside after closing the book. Reading before bed is not recommended. Author is not responsible for night terrors, nightmares, or excessive tossing and turning. Keep out of the reach of children.
Good luck, my Friendlies!